Alfredo Tacos
Regular price
$4.99 USD
Sale price
$3.49 USD
Unit price
per
Sale
Sold out
Alfredo Tacos, this Taco is  Creamy, Crispy, Cheesy & Savory. The Perfect combo of an Italian & Mexican Dish.
Share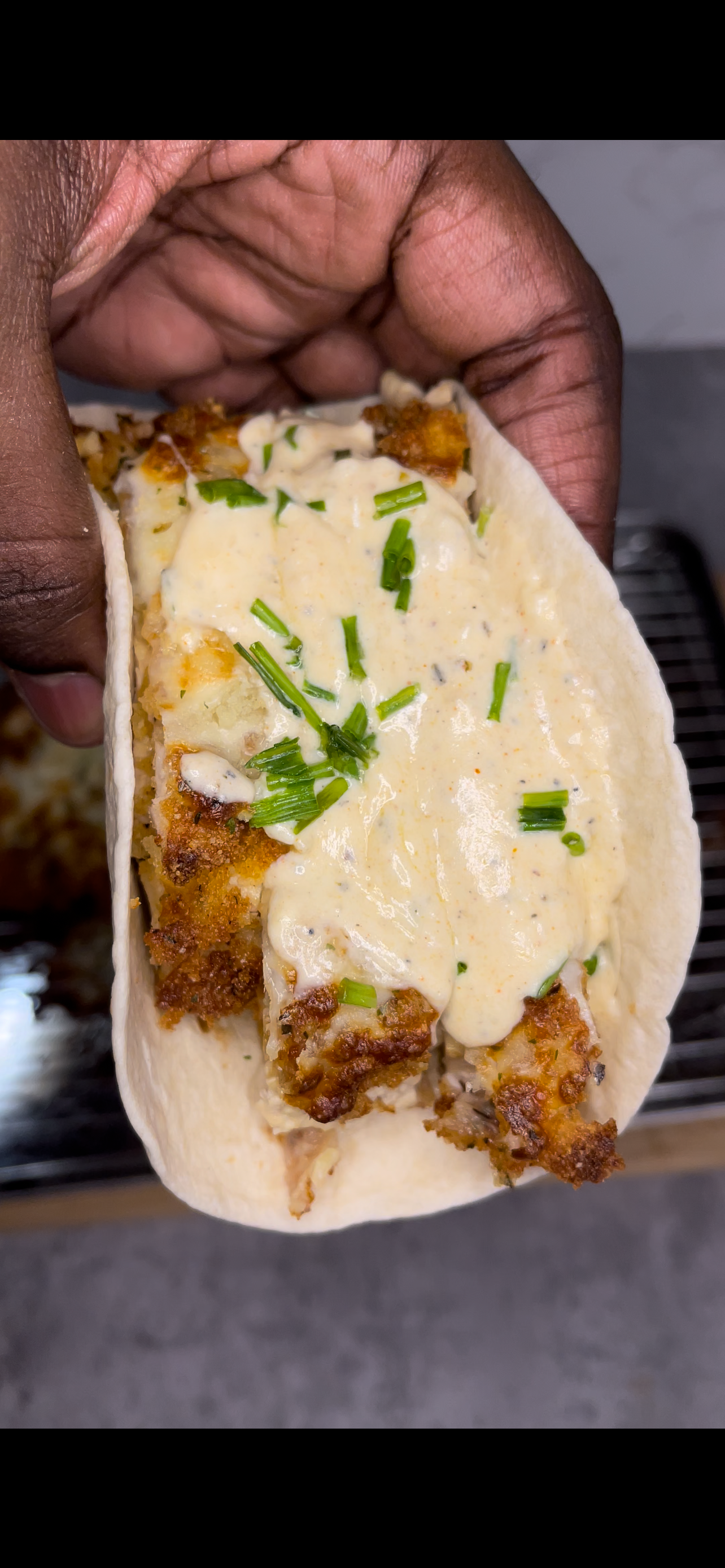 What should I do first?
Hi, just wanted to let you know that I've been going back and forth trying to o decide on which meal I want to try first, the Tacos or the Lasagna rolls but they both look delicious. I'm going to start by ordering your cookbook and afterwards it will be one of the two. But wanted to let you know, it ALL looks great. I'll post a photo when I'm done. Thanks for sharing!! 😍
Both are really good to be honest but it depends on the mood, but I would say the Lasagna Rolls & thank you I try & no doubt I can't wait to see it & hear what you think <3!
It was a hit!
Everyone in my family loved it! I have four super picky eaters but all of them had seconds.
Aye!! Thank you so much for coming back to leave a review I really appreciate it!! Glad you & you're family loved it Thank you for trusting me <3!
UN.REAL. SOOOO good!
I got hooked from the Pinterest video and bought this recipe and omg. Literally the best recipe I've ever made. Easy to follow, took me probably an hour total bc it was my first time and I'm slow and working in a teeny tiny kitchen. DO NOT skip the truffle bc that added so much to the flavor!!! Will be making these a million more times and probably buying a whole book of Mo's recipes now!!!
Aye I'm glad you loved it Kate. I also appreciate the support and the feedback. I can't wait to hear more feedback on my other recipes. Book coming soon shh don't tell anybody though lol