Fried Garlic Parmesan Chicken Tenders
Regular price
$4.99 USD
Sale price
$2.99 USD
Unit price
per
Sale
Sold out
These Fried Garlic Parmesan Chicken Tenders are Crispy, Saucy & Juicy with a great amount of flavor.
Share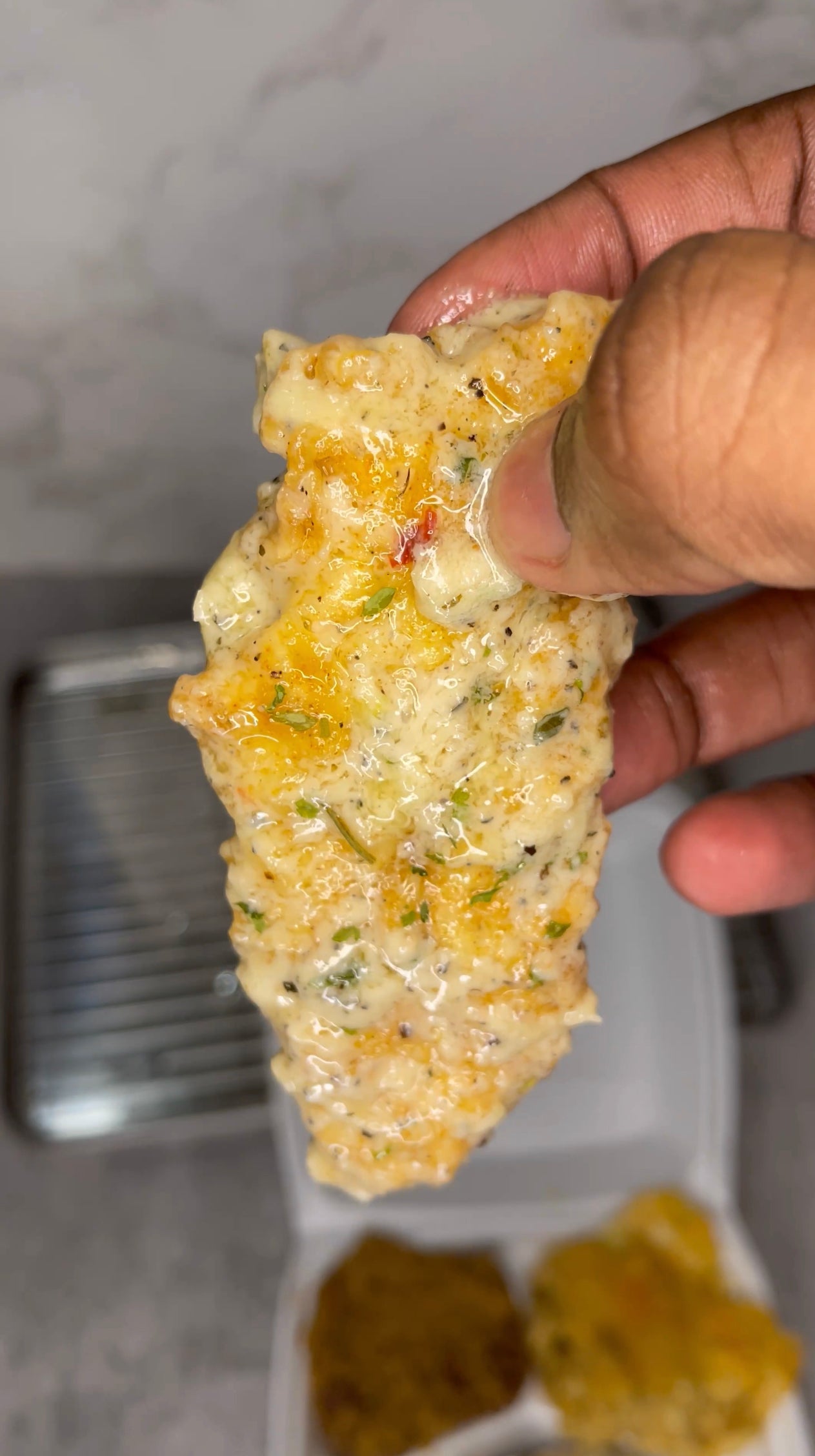 5/5
I haven't made it yet but I'm bout to cause I know it's gonna hit:)
On my way to buy some chicken rn
So fire!! 🔥
The blend of ingredients were EVERYTHING!! It's a taste that I've never had before and I'm glad I tried it along with the fam and they loved it as welll!! Now, I have the recipe forever!! Thanks Mo!
I'm so happy you enjoyed my Garlic Parm Tenders with your family Kiara & I be trying to be bold & creative with my flavors to give a unique an amazing flavor. I'm glad I delivered & thank you for your feedback <3!!
How Dare You Do This To Us !!!! 😂😂
I was so excited to open the recipe and BAMM.""You must please pay $2.99 for this Recipe". I have no way to purchase it,but that looks so mouthwatering Goodness you could get away with selling this recipe alone for $5. Thank you for your recipes.
Haha Thank you & No doubt!
Fried Garlic Parmesan Chicken Tenders
Fried Garlic Parmesan Chicken Tenders